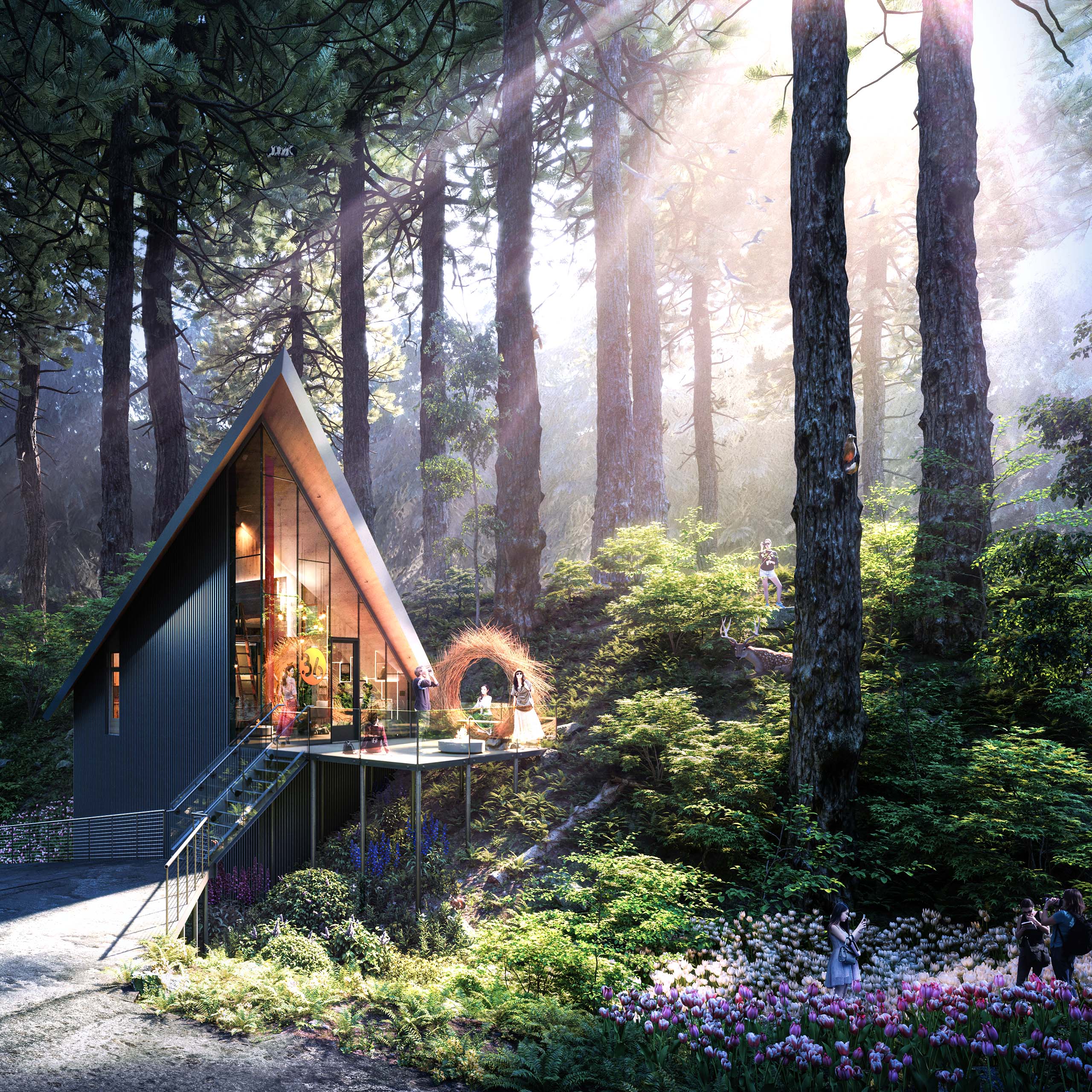 If you're looking for a cozy, picturesque mountain cabin to escape to and post envy-worthy pictures on social media, look no further than the charming ABŌD 36 cabins located in the heart of the local mountains.
This stunning ABŌD is perched on a hillside overlooking a serene alpine forest and surrounded by towering trees, providing the perfect backdrop for your next Instagram post. Whether you're looking to capture the stunning fall foliage or the winter wonderland, this ABŌD is a photographer's dream come true.
Step inside the ABŌD and you'll be greeted with warm, modern décor and all the modern amenities you could need. The living room boasts a cozy wood burning fireplace, comfortable seating, and floor-to-ceiling windows offering breathtaking views of the surrounding landscape. The kitchen is fully equipped with everything you need to cook up a delicious meal, including stainless steel appliances and an electric stove.
Upstairs, you'll find a cozy loft bedroom with a king-size bed and soft, fluffy pillows, ensuring a peaceful night's sleep and a place to play.
Outside, the cabin features a spacious deck with a smokeless fire pit, perfect for warming your worries away while taking in the mountain views. And if you're feeling adventurous, there are plenty of hiking trails, skiing slopes, and other outdoor activities to enjoy in the surrounding area.
But let's be honest, the real reason you'll want to book this ABŌD is for the perfect photo opportunities. Imagine sipping a hot cup of cocoa while admiring the snow-capped mountains from the porch, or lounging by the fireplace with a book and a glass of wine. Or how about snuggling up in bed with your lover while gazing out the window at the starry sky?
No matter what season it is, this mountain ABŌD offers endless opportunities for Instagram-worthy photos that will make your followers green with envy. So pack your bags, grab your camera, and get ready for an unforgettable mountain retreat at this stunning ABŌD cabin.